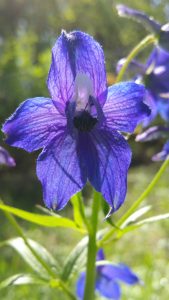 Crestmont Land Trust seeks to provide an enhanced community resource for people, wildlife, and habitat restoration opportunities. The 172-acre property currently has almost five miles of hiking trails that meander through multiple habitat types, including a diverse mix of mature hardwood- and conifer-dominated forests, oak savanna, prairie meadows, and riparian habitats, providing unique and dramatic views of Marys Peak, Marys River, and others.
Crestmont Land Trust was established in October 2012 as an Oregon operating trust. CLT is registered with the Internal Revenue Service under IRC section 501(c)3 and is treated as a private operating foundation. As a result, donations to Crestmont Land Trust generally are tax-deductible.
For additional information, see GazetteTimes 11-18-18, GazetteTimes 11-30-18, Corvallis Advocate 12-19-18, and Area Trail System Map.
Donations can be received online at CLT PayPal or by mail at Crestmont Land Trust, 5060 SW Philomath Blvd #504, Corvallis, OR 97333.
Please include your mailing address so that we can acknowledge your donation and provide a letter regarding its tax deductibility.
KIND WORDS
"I took Grandma up to see the Gazebo. She said she wanted to check out the "Hobbit Garden". Had no idea what she was talking about… ?! OMG! Beautiful! Absolutely stunning! Everything about it was awe inspiring and magical! Amazing, from the individual seats to each of the "decorative" (for the lack of a better word) pieces on the center table! Work of art and an amazing amount of time. Very nice." ─ JN
"Every time we hike your trails we feel immense gratitude to you for creating and opening your trail network to the public. Thank you for sharing your beautiful property, and for your efforts to create and protect habitat." ─ RP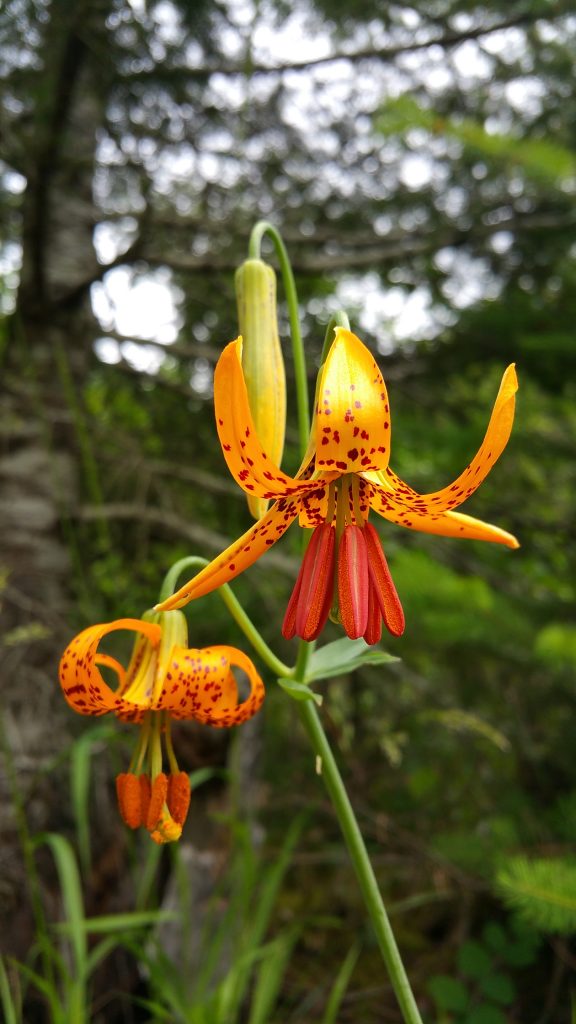 "I have been walking out Cardwell East and West for several years, and have intended to thank you for several years… Love both the new spur trails. THANKS!!" ─ KK & TS
"I'm sending you my deep gratitude for the wonderful trails you've provided for the public on your property. We have walked the trails that connect down from Fitton Green since they opened, and we have used the Wren trailhead to access the Marys River for many years. My husband and I walked, from the Wren trailhead, on your newest trails today – the one with the lovely little arched bridges over the creek, and the upland one with the beautiful open hillside and spectacular views of Marys Peak. These trails are so well built and the surrounding land so obviously well-cared for." ─ JM
"I just wanted to let you know how much my family and I appreciate these beautiful trails. I run these trails at least once a week and we take our kids hiking here all the time. Thank you for sharing your land with the community and providing a way for people to enjoy the creeks, forests, Mary's River and breathtaking view of Mary's Peak! Crestmont Land Trust is hands down my favorite place to be. Thank you so much!" ─ MH
"I have hiked with my family a handful of times over the past year out on the property and was inquiring about opportunities to volunteer in some way. (Trail work, maintenance, or similar needs). Absolutely love the area, what a beautiful place. Thank you." ─ JB
"I thank you for allowing access to this wonderful property and for the great trails, bridges, tables etc. And for your work towards freeing oaks… It is nearly unbelievable to me that you have such vision—and allow access!! My friends and I hike there often… Thank you!!" ─ PM
"I frequent the trails of Crestmont and just want to send a thank you for making this beautiful area accessible to all, and with such well-maintained trails. I especially want to congratulate and commend you for the gorgeous constructions you have recently erected. The arched bridges are aesthetically glorious and I have been appreciating their fine craftsmanship for quite some time now (and I just now enjoyed reading the story about their construction). The pavilion is an artistic masterpiece and the table with connected benches is lovely as well. And just last week I discovered the new ring of chairs near the pavilion! This is a completely different aesthetic from the other pieces, but equally exciting, charming and joyful… These beautiful enhancements to Crestmont's natural wonders are truly appreciated by me, and by my hiking friends." ─ CG